Designer handbags are on sale at BigBox. Price marked down by up to 70% for brands such as Kate Spade, Coach, Gucci, Burberry and more!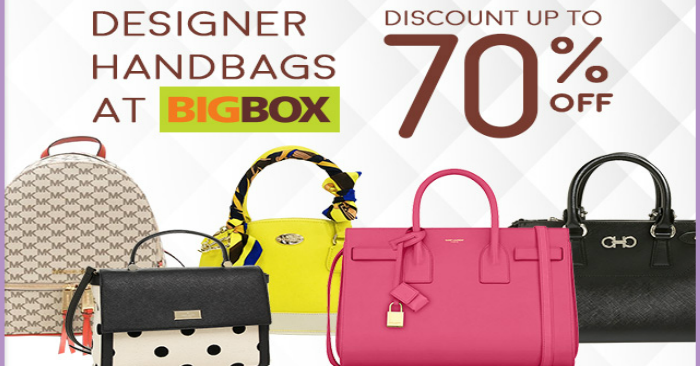 From totes to clutches, Luxury City offers an impressive selection of designer handbags at an unbelievable price this May at Big Box.
Be it for gifts or for personal use, you can find notable brands including Michael Kors, Kate Spade, Coach, Miu Miu, Gucci, Salvatore Ferragamo, Yves Saint Laurent, Burberry and more!
The best part? These designer handbags are at up to 70% off for a week at Big Box's Atrium Level 2.
Set your date and bring your friends here at Atrium Level 2 on 1st until 7th May 2017.
Shopping Tips: How to save more during the sale?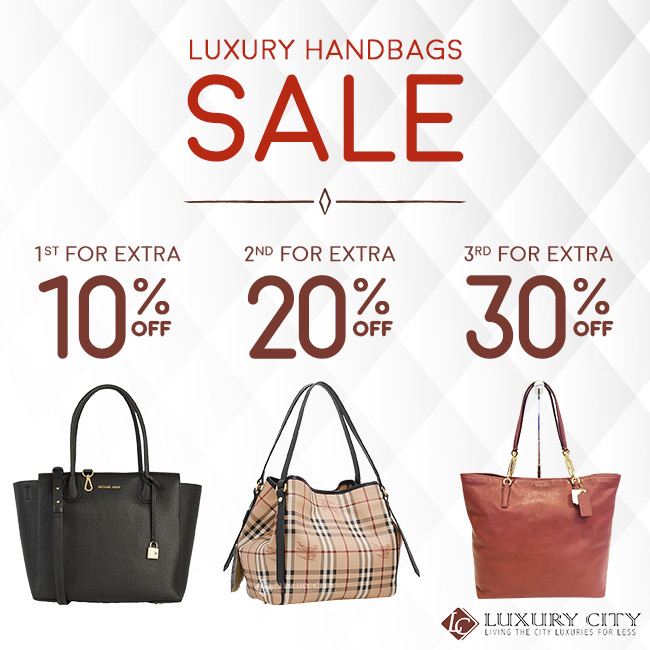 The more handbags you pick, the more savings you will get! You will get extra 10% with each bags you bought! And you can combine your purchase with your best friends too!
Here how the discounts level works:
🌟 One designer handbag = 10% off
🌟 Two designer handbags = 20% off
🌟 Three designer handbags = 30% off
Here are brands you can expect:
Wait there's more!
Can you imagine paying less than a $100 for designer handbags? Just Sign Up and be part of their Designer Handbags Flash Sale mailing list here and you get to purchase your favourite designer handbags for less! Their first Flash Sale will be happening this Monday on the 1st May 2017. So stay tuned for your email and don't miss this out!

Perfumes lovers will be excited with the fact that they will save 10% on 4 bottles or 5% on 2 bottles of perfume purchase at the Fair. Set your date on your mobile calendar and don't miss this chance!
Source: MoneyDigest