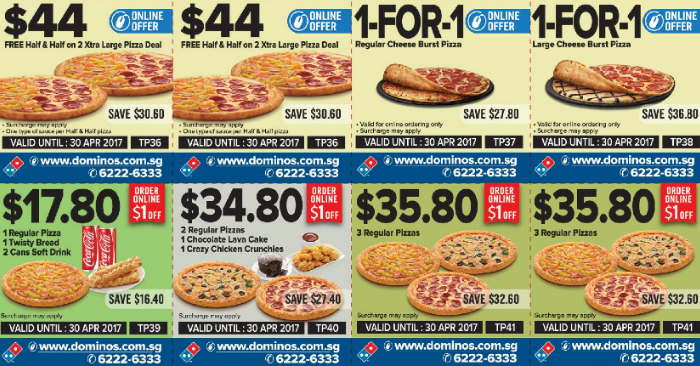 More reasons to get your next order with Domino's Pizza!
Domino's Pizza has released a set of coupons to let you enjoy great savings on your next meal with them!
Simply cut out and present the coupons for dine-in/takeaway OR enter the coupon code for online orders.
How to redeem promo code for coupons
Click on the Promotions tab
Click on Coupons
Enter the coupon code (e.g TP37 for 1-for-1 Regular Cheese Burst Pizza)
Valid for use until 30 Apr 2017.
Share these coupons with someone you care and let them save on their pizzas!
ENDING SOON: Sign up for these credit cards before 28 Feb and receive NTUC Vouchers, Luggage, Cash Rebates & More