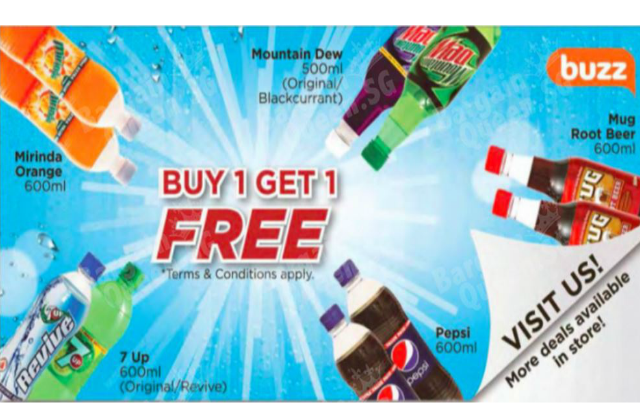 Invigorate yourself with 1-for-1 thirst-quenching drinks at your local convenience stores.
Buzz is having a buy 1 get 1 free drinks from a range of Pepsico's beverages:
From now till 12 May 2015, get another one for free when you pick up a bottle from your Buzz's convenience stores.
Mirinda Orange (600ML)
Mountain Drew (500ML)
7-UP (600ML)
Pepsi (600ML)
Mug Root Beer (600ML)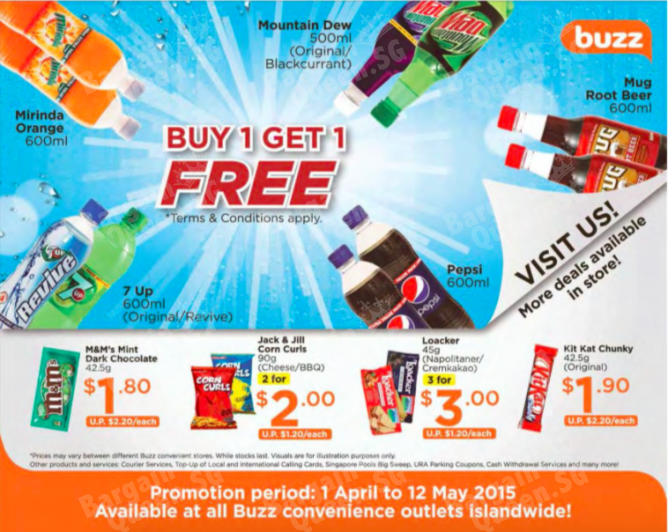 7-Eleven is also having a buy 1 get 1 free promo for its Mountain Dew (500ML)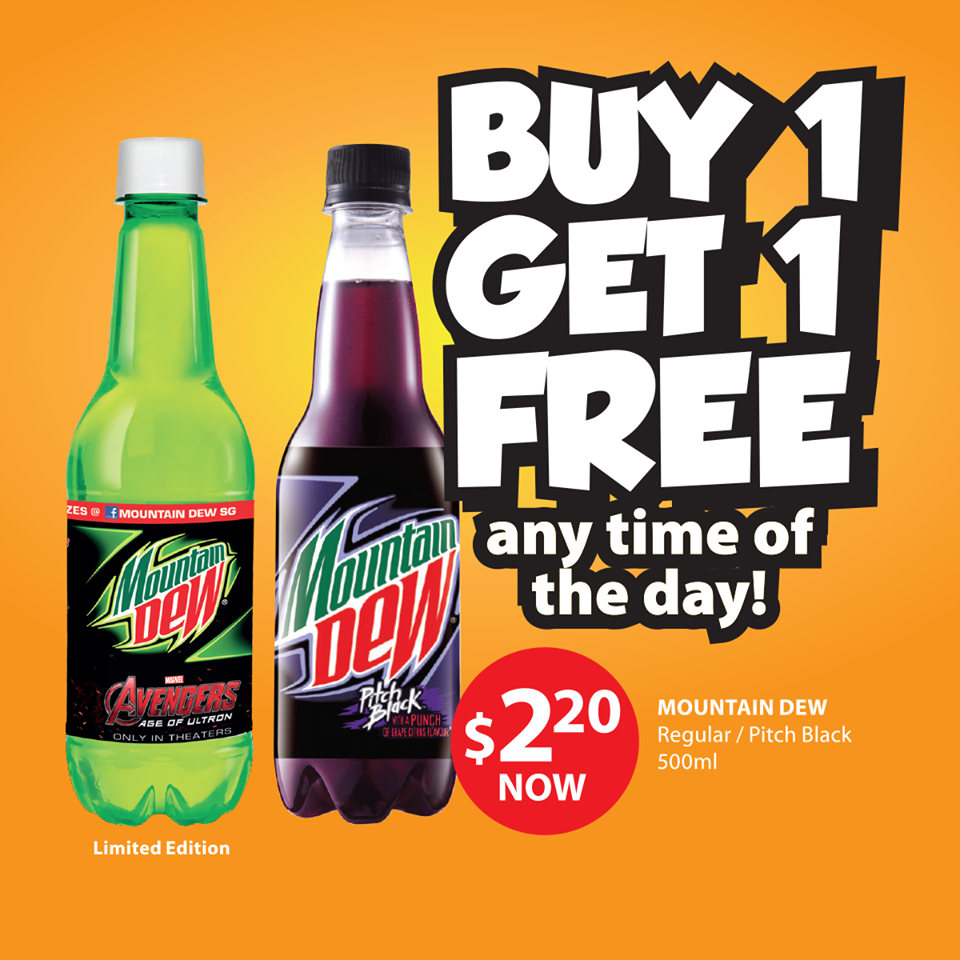 Purchase the limited edition Mountain Dew and take part in the "Assemble The Avengers to win weekly movie passes, popcorn combos and a grand prize that let you experience the Avengers: Age of Ultron in Chicago.
Just collect the DEW codes from specially marked Avengers bottles and enter them here: http://bit.ly/AssembleTheAvengers
For more info, visit Mountain Dew Singapore's Facebook page here: https://www.facebook.com/MountainDewSg