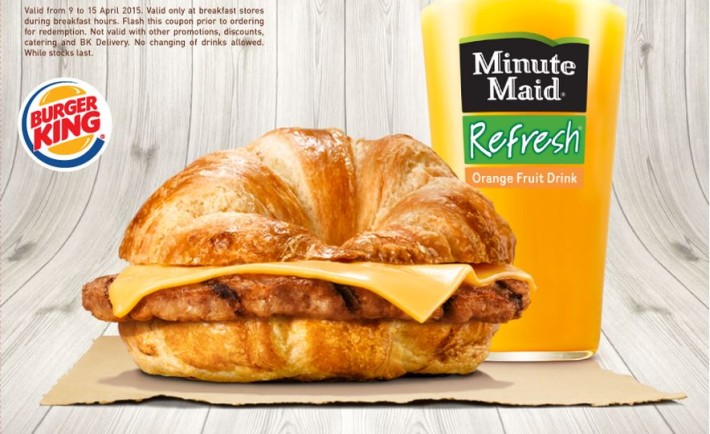 Burger King will release a series of e-coupons for a week.
To start it off, you can now enjoy a Turkey Sausage Croissan'wich® & Minute Maid® Refresh at around 50% off the usual price! $5.95 Now at $3.
Simply flash the E-Coupon below to enjoy the deal.
Valid only for breakfast from 9 Apr – 15 Apr 2015.